Keeping students inspired and excited about piano lessons is particularly important for children. Learning to read music is fundamental to playing piano, but the best way to get kids jazzed about piano and accelerate their learning, is to give them a way to connect to music on their level. Kids love PROJECTS! Projects give students something to look forward to each week and it motivates them to play more. Students involved in projects that span a number of weeks or months stay involved and take on a more active role in their learning. Working on projects gives kids immediate rewards for their efforts and a sense of satisfaction that they have achieved a goal. They take pride in creating something unique, and they enjoy a sense of adventure, challenge, and accomplishment. 
Here are some of the projects we do.
Make a video of students playing and send it to family members or post it on YouTube
Record original songs to play on a phone or computer
Create a stop motion animation video and add an original soundtrack
Compose some Blues Piano improvisations
Learn a song by ear without any sheet music
  Recording Music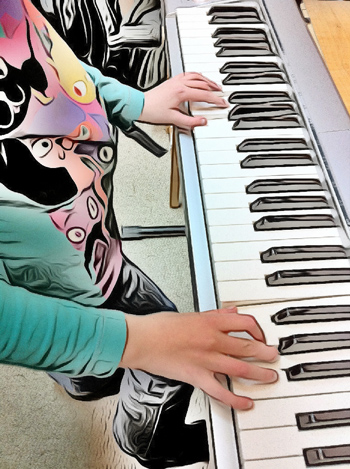 In addition to teaching, I enjoy composing music for TV and film. Its great fun. Children love to record music. They find it fascinating and great fun (so do I). Working just like musicians do in a recording studio, students learn how to complete all the stages in recording a song; composing, recording, editing, and mixing.
My students get to use the same tools I do, to record their music. Giving a students a chance to see what its like to be in a recording studio and take a project from start to finish is a powerful experience for kids. I'm always amazed how much more disciplined and focused children become when they are working on a project whose result is completely dependent on their effort. Once students have a piece of music learned or an original idea, we get started. Sometimes we collaborate on music with both of us doing the composing. Using a keyboard and computer, we can create amazing sounding music. As students play, notes instantly appear as sheet music on the computer screen.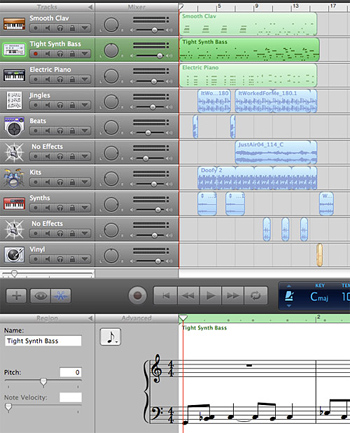 A song is created recording one track at a time. We build an arrangement with each track playing a different sounding instrument. We might use piano, bass, guitar, horns, synthesizer, flute, drums, and more. Once the piece is recorded, we go over each track, making sure it sounds right. Then we begin mixing, spacing of the instruments and volume settings. We then can add reverb and other effects before completing the project and emailing it off to friends and family. This is a wonderful way to let kids focus on the creative process, and a fabulous tool to get them fully absorbed in learning to play piano and keyboards.
 Time Lapse & Stop Motion Animation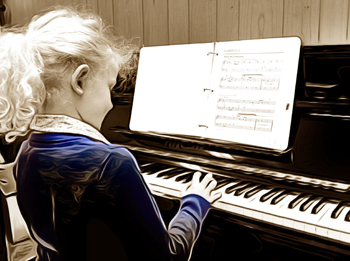 As an avid photographer, I love making time lapse videos and stop motion animation. Time lapse involves automatically taking photos over a period of time and assembling them into movie. Stop motion animations usually involves manipulating object and manually shooting individual photos. When assembled into a video, the characters in the animation come to life. Claymation is an example of this. Videos can have a soundtrack added from original music
Adding a music soundtrack to a video is a great way to encourage students to expand their creativity. Kids today grow up immersed in a world of video, so it's no surprise that they are very clever when it comes to putting video and music together.  
 Music Around The World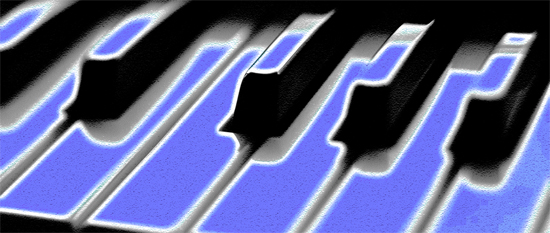 A key element to broadening a students music development is having them listen and play music from places around the world. We listen to music from all over the world, Mexico, Africa, Russia, Japan, Italy, India. Kids gain an expanded sense of the importance of music as they see how it influences different cultures. Some of our recording projects take on ethnic themes as we choose instruments from around the globe.
---
503-771-4611 
Piano Lessons & Keyboard Lessons Studio
Portland, Oregon